Saint Peter's church
The Saint Peter church is located in the centre of the town with the statue of Saint Peter made by Nikola Firentinac on the main entrance. This church used to be a part of Benedictine monastery and after a school. The most dominant part of the monastery is a well with the arm of family Marković whose members invested in art and financed the Baroque organ case inside the church.

Saint Barbara's church
Saint Barbara is the oldest preserved Croatian church in Trogir (11th century) situated beside the town loggia. It consists of three-edges with three semi-circular apses on the east side, church-tower in the middle of the dome and shallow niches on the side walls.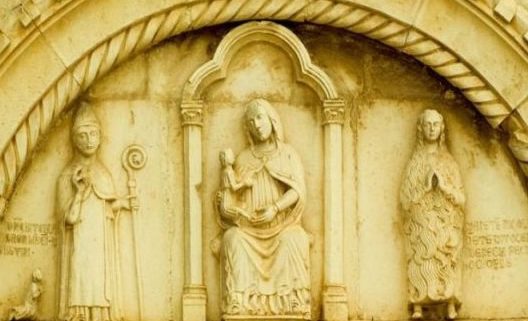 Saint Dominic's convent
This art symbol is, the Saint Dominic convent, is located on the waterfront of Trogir. The polyptych of Blaž Jurjev Trogiranin and works by goldsmiths from Trogir from the 15th century are kept in the collection. The convent and the church of Saint Dominic date from the 14th and 15th century. The grave of the family Sobota (Nikola Firentinac, 15th century), a garden with Mediterranean plants and a well are part of the church.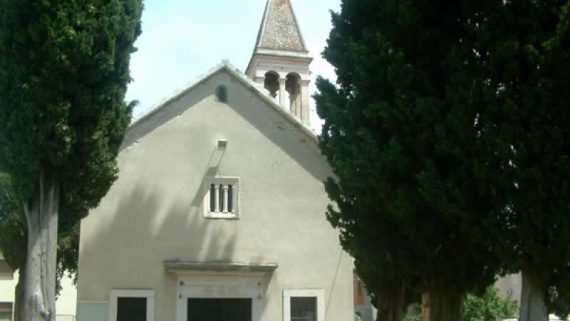 The parish of Our Lady of the Angels
Church of Our Lady of the Angels is located on the mainland town. It used to be an integral part of the Franciscan monastery, and in the early 19th century. With the church was the town cemetery.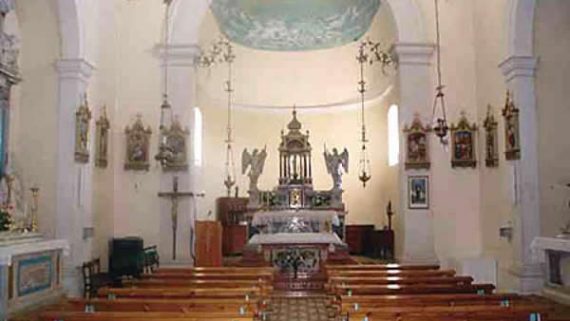 Church of Our Lady of Mount Carmel
Located in the western part of town – Pasike, was extended in the 17th century., Thanks to the homonymous Confraternity. Smaller square was renovated in the late 19th century. And now used for public events.