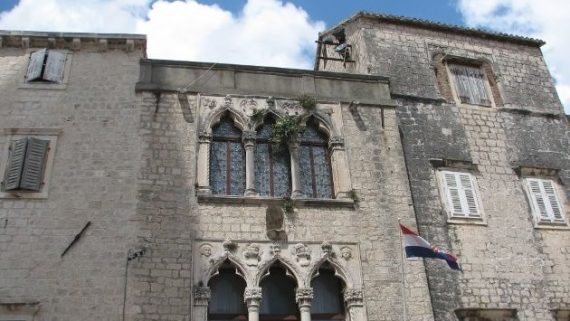 Berislavic palace
The palace of Petar Berislavić is located in the area of the Town Museum decorated with Gothic characteristics and partially preserved window glass made of round pieces connected with the lead. It was also the birthplace of the Croatian governor and Bishop Petar Berislavić; famous for being one of the leaders against the Turkish invasions.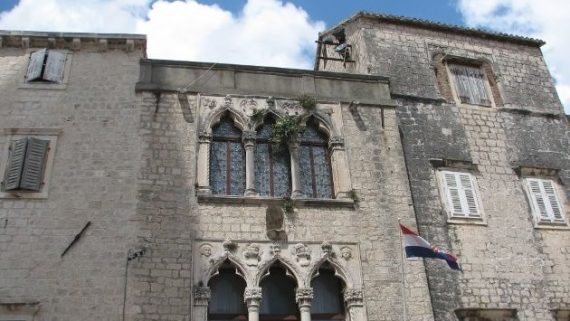 Cipiko palace
This magnificent structure is located opposite of the cathedral and loggia. It was built by the connecting of two Romanesque buildings. A gothic triple lancet window by Andrija Aleši, carved by Ivan Duknović, adorns the front of this big palace. The south portal was built by Nikola Firentinac who also built the staircase, doors and relief with the figure of Alviz Čipiko. The complex palaces were renovated in the the Renaissance period.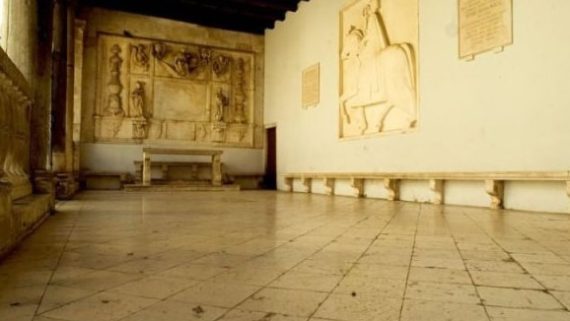 Lucic palace
This legendary building situated on the town waterfront – promenade. It was renovated during the 16th century in the Renaissance style. However, renovations in the 19th century ruined its original appearance. The famous Petar Lucić (the author of the first Croatian book of songs – Vartal) and his son Ivan (the father of Croatian historiography) used to live there.